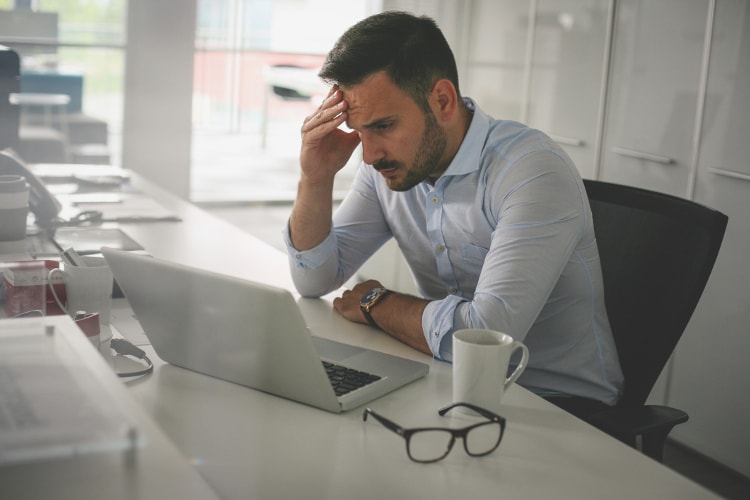 How a DUI Can Destroy Your Career
Your License will be Suspended
DUI Charges Will Affect More Than Just Your Job
When you receive a DUI - the consequences go can far beyond possible jail time if you do not seek out skilled DUI Lawyers to fight your case.
In recent news, a major story that has been circulating in Toronto has been about two Toronto police officers that were suspended from their job and charged.
Toronto Police Services confirmed that two of their officers were arrested and will face criminal charges. Police documents allege the officers became distressed and called 911 for help after eating chocolate that was infused with marijuana, chocolate that they had confiscated from a dispensary raid, it is not clear whether or not the officers will need to hire drinking and driving lawyers / Toronto DUI lawyers to handle their case. However, the public is understandably upset at the situation seeing as how these officers have surely arrested members of the public for drinking and driving/operating a motor vehicle while under the influence of drugs. Anyone who has been charged with a DUI in Toronto have surely had to hire a Toronto drinking and driving lawyer / Toronto DUI lawyer but it doesn't seem like these officers will be charged with a DUI even though they clearly had been operating a motor vehicle. Here are just a few ways that a DUI can have a devastating impact on your job or career.
When your license is suspended, you will not be able to drive to and from work in Canada. Depending on how far your home is from your workplace this could mean that you will have to take a taxi, an Uber, hire a driver, or take the bus / transit to work. Many times taking the transit is pretty unreliable, and you may end up losing your job due to being late so frequently. Another aspect to this is, if your job requires you to drive such as a Taxi cab, Transport truck or an Uber, you will not be able to go to work. It is always recommended that if you hold one of these jobs and are charged with a DUI that you search for the best DUI lawyers, Toronto DUI lawyer, drinking and driving lawyers or Toronto drinking and driving lawyer as soon as possible.
Many employers set out specifically in handbooks and employment contracts that being charged with any crime is grounds for termination. If your employer, has this policy and they find out you may lose your job. Often time's your employers will require you to notify them immediately upon an arrest, this is set out in the contract you signed when you were hired. Before notifying your employer, it is best to see a Toronto DUI lawyer.
When your job requires that you drive, more times than not your insurance company will no longer insure you after learning that you have received a DUI. If you are covered by company insurance for driving a vehicle or heavy equipment, your employer may even lose coverage by keeping you hired and employed. Your employer will probably have no choice but to fire you. Even if you manage to remain covered, your insurance and your employers will be more expensive. Many employers will not want to pay extra for your mistake by keeping you on their team.Thankfully there are drinking and driving lawyers in Toronto that can help in these types of situations.
Almost all professional licenses, such as nurses, lawyers, and doctors will require that any arrest must be disclosed. Depending on your profession your title could be stripped and you could lose your job immediately.
When receiving a DUI charge in Ontario, you will definitely miss work to order to attend court appearances and possibly to attend mandatory alcohol treatment. If you are caught drinking and driving more than once you will miss work due to the fact you will have to serve mandatory jail time.
Did you know there is more than one way that you can be charged with a DUI in Ontario?
Impaired Driving Charge: This is a charge that occurs when a police officer has reason to believe that your abilities to operate your vehicle is impaired by alcohol or drug as a result of his or her observations. These observations can include:poor driving, reduced motor skills such as unsteadiness on your feet, or slurred speech.
Over 80 mg Charge: This charge is laid by an officer on a driver when he or she has an alcohol blood content level of over 80 milligrams. A breathalyzer will be used to obtain the evidence for this charge.
Refusing to blow / refusing to provide a breath sample: a breath refusal can happen at a roadside traffic stop or at a police station. This charge will occur when a demand for a breath sample is made by a police officer and the driver rejects his request by refusing to provide a sample.
Receiving a Drinking and driving charge will most definitely affect more than just the offender's job, it will affect multiple aspects of their lives in a very negative way, which is why you should always hire a Toronto drinking and driving lawyer to help with your case.
A DUI charge comes with a mandatory sentence, even if you have no Criminal or Highway Traffic Act record. The min. sentence for a first offender in Ontario is - $1000 fine and a 12 month driving suspension, for the second offence an offender will have to spend 30 days in jail and for a third time offence the offender will have to spend 120 days in jail. Factors that will also lead to harsher penalties are: speeding or whether or not the impaired driver damaged property or injured another person while they were driving under the influence. If you have been charged with a DUI in Toronto it is imperative to select the best Toronto drinking and driving lawyer.
Mass Tsang are the drinking and driving lawyers that Toronto trusts. For a consultation with an experienced Toronto DUI lawyer call Mass Tsang LLP at 416-781-1148 or visit https://www.masstsang.com/ - With 20 years of total experience, our Toronto DUI lawyers serve the areas of Newmarket, Oshawa, Toronto, Mississauga, Brampton, Milton and surrounding areas.