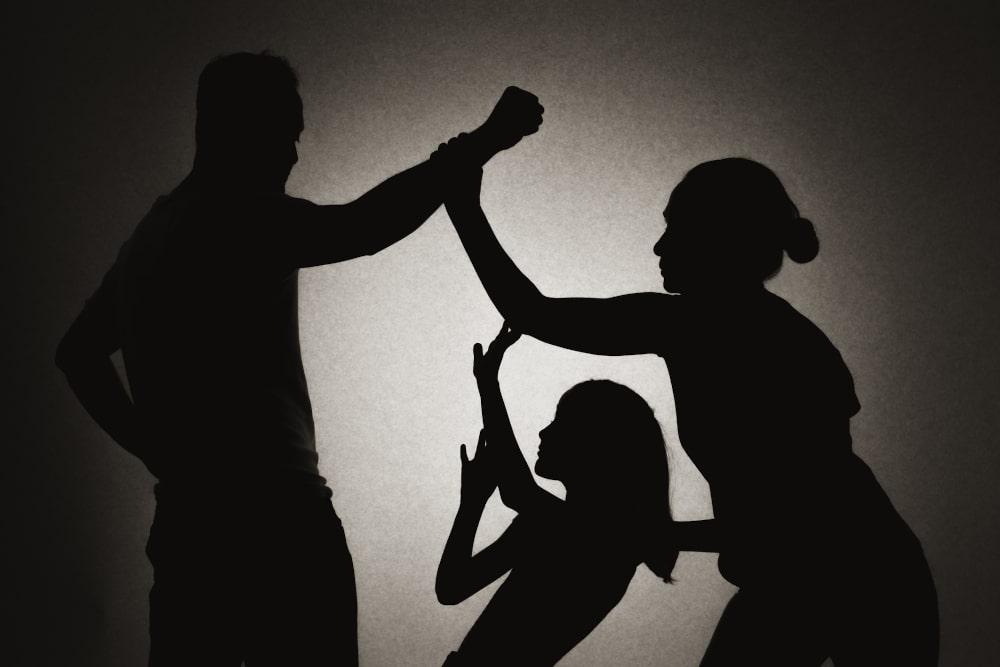 Resources to Help Stop Family Violence
Sad to say, but statistics suggest that roughly one-fourth of Canadian violent crime victims in a given year are victimized by someone in their own home. A 2021 Statistics Canada report — Family Violence in Canada: A statistical profile, 2019 — noted that of the 400,000 victims of police-reported violent crime that year, about 100,000 were victimized by a family member, whether spouse, parent, child, sibling or extended family member. Of the total reported victims, almost four-fifths were identified as being intimate partners of their assailants, and 67% percent of total victims were female. Physical assault and threats of violence were the most common form of home violence, followed by sexual offences. The report also noted that the rate of family violence climbed 7% year-over-year between 2018 and 2019.
From our perspective, perhaps the only positive data in the report was that Ontario had the lowest rate of family violence among all provinces and territories. With a victim rate of 173 per 100,000, Ontario families seem to fare well compared to Saskatchewan (519) and Manitoba (417) and can't be compared with Nunavut (3,398) and Northwest Territories (2,689).
Of course, comparisons should be moot as any number or rate of victims is too many. We know this first-hand as domestic assault lawyers in the Greater Toronto Area. Our work in this field gives us keen insight into the causes of family violence and its impact on victims and those accused of causing violence in the home. No matter what it's called — domestic violence, home violence or family violence — the Government of Canada has declared it a societal problem with significant negative impacts that spread far beyond an individual family experiencing it. As such, the federal and provincial governments have been expending substantial resources to address the problem over the past decade.
What is Family Violence?
According to the Canadian Government, family violence "is when someone uses abusive behaviour to control and/or harm a member of their family, or someone with whom they have an intimate relationship." Such violence can be characterized as physical, sexual, emotional, financial, or neglectful and could "include a single act of violence, or a number of acts that form a pattern of abuse." Types of family violence distinctly recognized by the government include:
Intimate partner violence
Child abuse and neglect
Elder abuse
Violence to protect family "honour"
Forced marriage
Female genital mutilation
While no specific family violence offences are listed in Canada's Criminal Code, most acts of family violence are covered by relevant criminal offences in the Code. Additionally, many provinces have family violence laws designed to provide supplemental protection to victims.
Family Violence Prevention Strategies
According to federal and provincial studies, the scope of the family violence problem is far greater than suggested by the number of reported incidents. For example, the government of Ontario's online domestic violence resource claims that only 30% of domestic violence victims report the abuse to the police. Canadian government surveys conducted over the years indicate a similar low percentage of reported incidents.
According to the Public Health Agency of Canada's online Stop Family Violence portal, preventing family violence requires a multi-faceted approach that involves all segments of society. This portal has extensive home violence information, links to public and private services that help its victims, and is connected to the Canadian Department of Justice's family violence initiatives.
On the family level, anyone in imminent danger or who need urgent help should call 911 for police or emergency services. In recent years, police have received extensive training on family violence issues. They can make arrests for criminal abusive incidents and help victims get a protective peace bond or protection order designed to limit an abuser's interactions with their victims.
If the home violence and abuse aren't putting anyone in danger, the Public Health Agency and Justice Department recommend contacting any number of people and organizations that can help victims devise a proactive solution to keep it from getting dangerous. While many victims are reluctant to get others involved with their domestic problems, it is important to let others know about the abuse and seek help. People and groups that can help potential victims of family violence include:
Friends, family, and neighbours.
Anyone you trust at your place of worship.
Your family doctor.
Your lawyer or, if needed, a legal aid office.
Hospital emergency workers and doctors (especially if you've been injured due to abuse).
Any number of help or crisis lines.
Local shelters.
More specifically, the Public Health Agency points to these resources to help those affected by family violence:
Ontario Assaulted Women's Helpline — 1 866-863-0511.
Seniors 24/7 Safety Line — 1-866-299-1011.
Fem'aide 24/7 Support Line (French only) — 1-877-336-2433.
Male Survivors of Sexual Abuse 24/7 Crisis Line — 1-866-887-0015.
Ontario 24/7 Community and Social Services Helpline — 211.
Talk4Healing 24/7 Helpline for Indigenous Women — 1-855-554-4325.
Victim 24/7 Support Line — 1-888-579-2888.
Kids Help Phone (1 800-668-6868) — 24-hour service to those ages five to 29 who need confidential and anonymous consultation from trained responders.
Sheltersafe — Helps connect women and their children with the nearest shelter for their safety and support.
Canadian Network for the Prevention of Elder Abuse — a resource to help the elderly and/or their family find support for seniors who are being abused or neglected.
Hope for Wellness — a helpline to provide indigenous people with emotional support and crisis intervention.
Again, anyone suffering from home violence who is in danger or who has been injured should call 911.
Consult with Mass Tsang's Skilled Criminal Defense Lawyers
While we cannot directly help victims of home violence, we can help those charged with domestic assault. Some incidents of domestic assault arise due to a misunderstanding and may not represent a pattern of ongoing home violence or abuse. In such cases, a domestic assault charge can devastate the family's future, as a conviction can result in severe penalties. To ensure a successful outcome for your domestic assault charges, seek the expertise of skilled criminal defence domestic assault lawyers, such as the team at Mass Tsang. For a free consultation in the Greater Toronto Area, contact us.