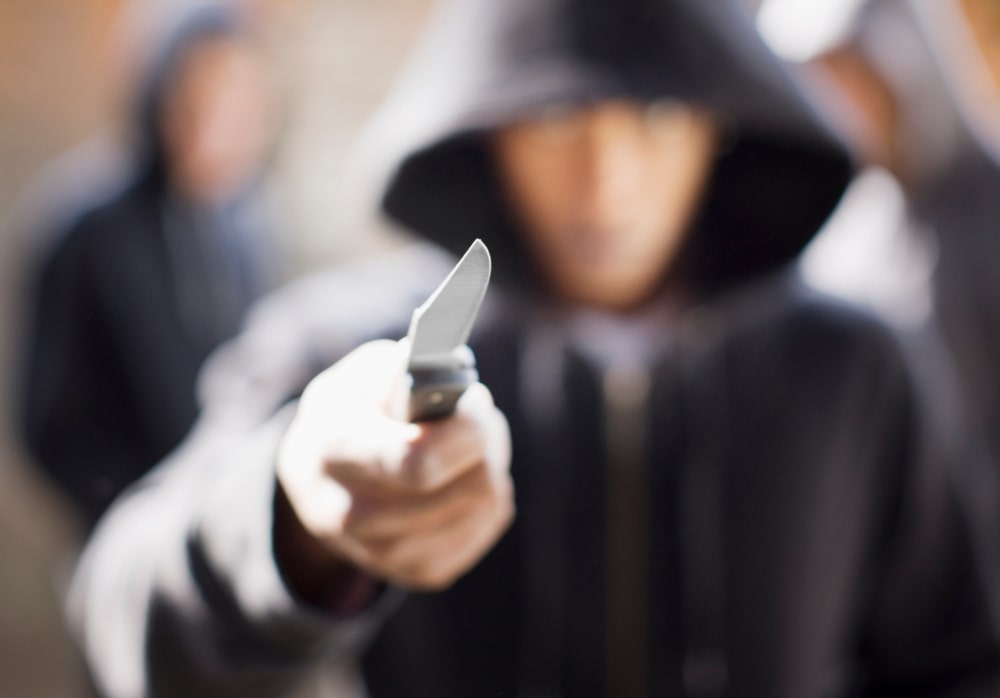 Violent Crimes on the Rise in Canada as GTA Sees Increase in Most Major Crimes
You wouldn't know it by the news headlines, but Toronto has experienced fewer shootings in 2023 so far compared to the number of shootings in 2022. According to the Toronto Police Service's (TPS) Public Safety Data Portal , as of August 14, there had been 23.5% fewer shootings and firearm discharges in the city than compared to the same period in 2023. Meanwhile, the number of people injured or killed by firearms is down year-over-year by 18.4%.
However, local news stories seem rife with shootings and other violent crimes to the point that the Queen City is gaining a new "Gotham City" nickname . Just consider that in the past month:
We could go on, but you get the point. Despite reported declines in shootings, Toronto seems less safe than ever. And, if you omit shootings, firearms-related injuries and murders, and overall homicide numbers, Toronto is less safe , according to TPS data. Additionally, crime reporting on the national level indicates that violent crime rates in 2022 hit their highest levels since 2007, with Statistics Canada's " violent crime severity index " climbing 30% since 2015. Non-violent crime is also increasing after a two-year lull, according to Stat Can's police-reported crime statistics .
With a vested interest in crime rates and ensuring the fair application of justice to those accused of crimes, the lawyers of the Greater Toronto Area's Mass Tsang decided to take a closer look at the rise of violent crime in Toronto specifically, and Canada as a whole. Despite an apparent decline in Toronto gun violence, major crimes are on the rise across the city and country. Let's take a closer look at the numbers and then assess whether any government entities have a response.
Major Crimes on the Rise in Toronto
Besides most firearms-related offences, the number of major crimes committed in Toronto is rising or, in many cases, surging. According to the TPS's Public Safety Data Portal, the year-to-date number of reported major crimes is nearing 32,000, a 20.6% increase over last year's reporting period. One of the few bright spots is homicide, which is experiencing a 4.9% decline. Major crime categories displaying significant increases include assault, up almost 17%; auto theft, almost 40%; theft over $5,000, 26%; Sexual violations, 12.3%; and breaking and entering, 16.7%.
Recent Toronto violent crime numbers categorized by specific offence also show some significant, if not dramatic, year-over-year increases. With a few exceptions, 2023 numbers are significantly higher by offence year-over-year since the portal was initiated in 2019. Some reported violent crime numbers for 2023 as of August 14, and their respective changes year-over-year from 2022 include:
Armed robbery—557, up 78%.
Assault—10,353, up 19.5%.
Assault causing bodily harm—617, up 25.7%.
Assault with a weapon—2,750, up 13.2%.
Assault on a police officer—446, up 3.7%.
Assault on a police officer using a weapon—52, down 24.6%.
Bank robbery—36, up 5.9%.
Carjacking—161, down 6.9%.
Mugging—215, down 27.9%.
Robbery by home invasion—34, down 49.3%.
Sexual assault—1,640, up 9.7%.
Sexual assault with a weapon—21, up 23.5%.
Swarming—120, up 103.4%.
These indications of a rise in violent crime in Toronto are supported by Statistics Canada's " Incident-based crime statistics by detailed violations ." While the dataset does not yet include numbers for 2023, in most categories, violent crime numbers for 2022 exceed those of 2021 and most other years going back to 2002. According to the statistics, Toronto-area police investigated 57,896 total violent crime violations in 2022, 6,843 (11.8%) more than were investigated in 2021.
National Violent Crime Increase by Numbers
While the previously mentioned Stat Can crime severity indexes and police-reported crime statistics provide estimated percentage increases in national crime rates, its "incident-based" figures provide actual numbers. The data shows that Canadian police agencies investigated 531,243 violent crime violations in 2022. This figure is only 22,226 (4.2%) higher than the 509,017 violent incidents they investigated in 2021. However, it dwarfs investigation numbers reported in the 2013-2016 reporting years, which didn't even top 400,000. While annual numbers have fluctuated since 1998, the increase since 2017 has been the most dramatic, with a 23.5% increase in national police-investigated violent crimes.
Government Response to Rise in Violent Crime
No matter what statistics or studies you refer to, violent crime is rising in Toronto and nationwide. Given the increases, you might wonder what governments might be doing to rectify the problem.
Canada's new justice minister and Toronto member of parliament Arif Virani recently said that the Trudeau government will work on addressing the heightened sense of insecurity many Canadians feel due to the rise in crime. However, he suggested that the public's sense of insecurity might be caused by a misperception. Despite evidence to the contrary, the minister said that he thought that it was "empirically" not likely that Canada is becoming less safe due to crime.
Virani added that the government wants to target the root causes of crime, which he described as stemming from housing and health problems. He also noted that he would be in charge of the government's bail reform legislation, which would put more onus on defendants to prove why they should be eligible for pre-trial release . The government also recently announced $390 million in additional funding over five years to help curb gun crimes and gang violence and helps fund an ongoing Toronto Anti-Violence Intervention Strategy .
For its part, the Ontario government recently announced the release of $112 million to strengthen the province's bail system to ensure that high-risk and repeat offenders comply with bail conditions. The province also continues to tout its "guns, gangs and violence reduction strategy," which may be having some success, as evidenced by recent arrests .
Secure Your Criminal Defence with Toronto's Mass Tsang
If you've been arrested for a criminal offence, violent or otherwise, you have the Charter Right to secure legal representation to ensure that that your case is justly addressed by the court system. With decades of providing effective criminal defence in the Greater Toronto Area, schedule your free consultation by contacting Mass Tsang Today.