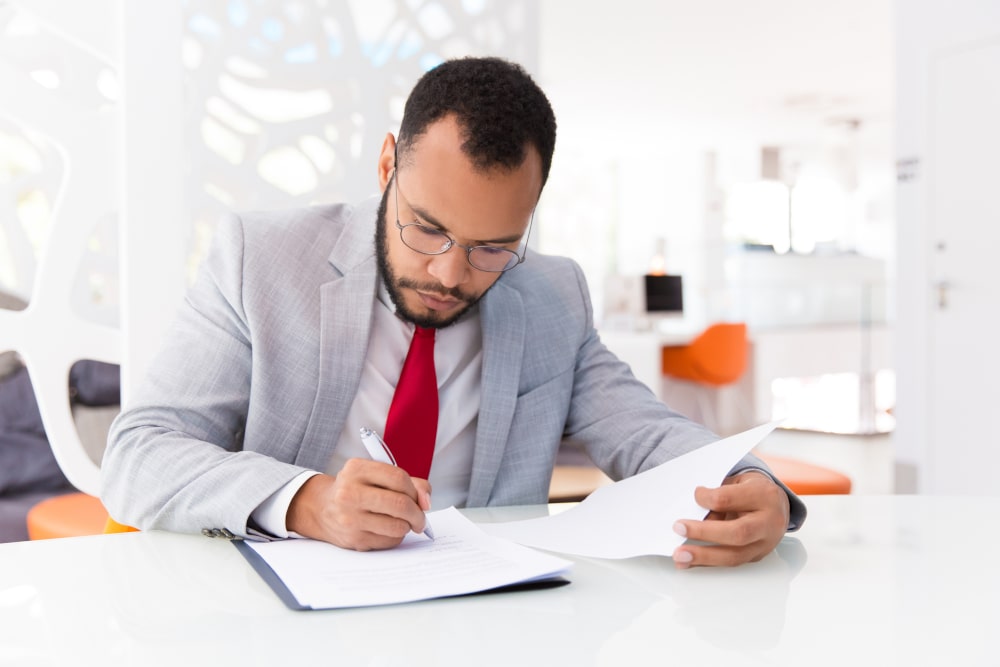 What Does a Criminal Law Paralegal Do?
Hiring a lawyer to defend yourself against criminal charges can be expensive in the Greater Toronto Area. This means that many people facing criminal charges in the GTA seek out criminal lawyers based on price rather than expertise and experience. You might be surprised to learn that some people also turn to paralegals for their criminal defence.
While many people may not realize that paralegals are permitted to practice some elements of criminal law, the scope of legal responsibilities handled by paralegals has expanded significantly over the past two decades. Most recently, the government of Ontario and Law Society of Ontario made moves to ensure that 2019 federal legislation would not restrict paralegals' ability to provide legal representation.
With this in mind, we feel that we should educate our readers about the role of paralegals in the legal profession and describe what paralegals can and cannot do in relation to criminal law in Ontario.
Aren't Paralegals Just Legal Assistants?
With the emergence of the profession in the 1960s, paralegals were initially responsible for assisting lawyers in the administration and delivery of legal services. Whether for law firms, corporations, the government, or other legal-oriented organizations, paralegals traditionally worked under the supervision of lawyers but did not provide direct legal advice or representation to clients. For most jurisdictions this holds true and paralegals maintain their traditional role, though with expanded responsibilities.
While the scope of paralegal responsibilities has expanded throughout North America, Ontario provides paralegals the broadest latitude to actually "practice" law. This is because Ontario is the only province that regulates and licenses paralegals under the same regulatory framework as lawyers (paralegals are still not allowed to "practice" law in the U.S.). As with the province's lawyers, paralegals and their activities are regulated by the Law Society of Ontario, under the auspices of Ontario laws and law society's rules and guidelines.
Under the law society's regulatory framework, paralegals are allowed to advise and represent clients in legal issues involving:
The Provincial Offences Act (non-criminal traffic violations, municipal by-laws, and "quasi-criminal" offences).
Provincial tribunals such as the Landlord and Tenant Board, Human Rights Tribunal, and Labour Relations Board.
Certain Criminal Code summary conviction offences being addressed by the lower courts.
Assorted mediation or arbitration proceedings.
This means that Ontario's 9,000-plus licensed paralegals can investigate case details, conduct research, request documents, draft pleadings, and write legal reports, and take most other actions a lawyer would take to resolve the case on behalf of their client.
What is the Difference Between a Paralegal and a Lawyer?
Other than the limited scope of practice allowed Ontario paralegals, the biggest difference between a lawyer and paralegal is their education and qualifications for licensing. To qualify for a license to provide representation with respect to all laws, A lawyer needs an undergraduate Bachelor of Laws (LL.B.) degree, a Juris Doctor (J.D.) degree, or the equivalent. Licensing also requires the completion of the Law Society's licensing examinations and articling program, which includes completion of an on-line professional responsibility and practice course.
A paralegal's more limited license requires completion of a legal services program accredited by the Law Society and successful completion of the Law Society's paralegal licensing process, which includes qualifying examinations.
Scope of Paralegal Practice with Regard to Criminal Law
Because criminal charges under Canada's Criminal Code cover serious offences with potentially severe consequences, paralegals are only allowed to represent clients who are facing limited consequences if found guilty. In short, paralegals are allowed to represent people charged with selected summary offence charges or hybrid offences that only proscribe a maximum punishment of six months in prison and/or a $5,000 fine. All other criminal code offences require representation by a lawyer, though defendants have the legal right to represent themselves.
Contact the Expert Criminal Defence Lawyers at Mass Tsang
If you or a loved one is facing criminal charges, don't try to mount a defence without expert legal help. Given the severe penalties and disruption to your life that can result from a guilty conviction, contact the highly experienced lawyers at Mass Tsang to ensure that you fight the charges with the most effective defense.