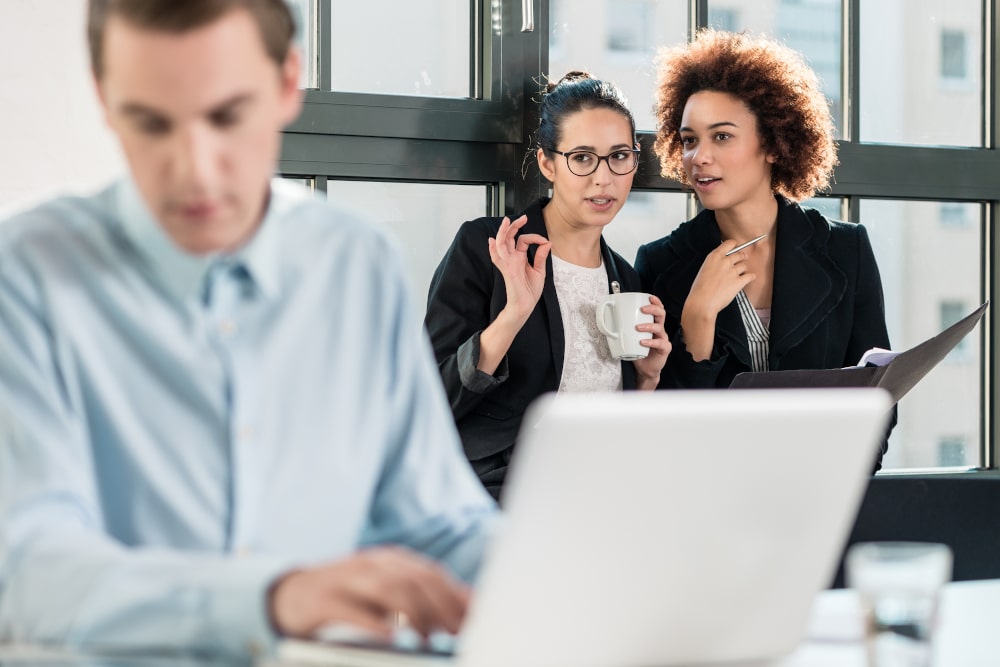 What is Mischief in Canadian Criminal Law?
Every now and then, you probably come across a news story that references police charging someone with "mischief." For example, a recent Global News article about a man charged with "mischief damaging or obstructing property not exceeding $5,000" for damaging a Toronto parking enforcement vehicle after its driver issued the man a ticket.
Or perhaps you saw the Cottage Life article about a Toronto man charged with mischief and other criminal offences after allegedly causing 24 hours of mischief and disturbances to Georgian Bay cottage owners. While Southern Georgian Bay Police declined to tell the press what exactly "the man was doing," a police spokesperson said mischief charges can cover anything from blasting excessive noise at inappropriate times to driving a Sea-Doo back and forth too close to someone's dock." The spokesperson elaborated with, "any action, within reason that prevents an owner from enjoying their property."
And you undoubtedly followed last February's "Freedom Convoy" protest and occupation that essentially shut down Ottawa's city centre for 24 days. Well, some of the protest organizers have been charged with mischief and counselling to commit mischief and face potential penalties of 10 years of imprisonment, and perhaps more.
Despite the relatively benign nature of the word compared to other offences, mischief is a serious criminal offence that can carry severe penalties upon conviction. Read on as the criminal defence lawyers at Mass Tsang in Toronto provide more clarity on what constitutes "mischief" under Canadian criminal law. Please note that any information provided in this blog should not be relied on as "legal advice" and should only be used for educational purposes. Anyone facing criminal mischief charges should always seek the services of an experienced criminal defence lawyer to ensure the best possible outcome. Mass Tsang criminal lawyers have successfully defended thousands of clients in the Greater Toronto Area and can help you mount an effective criminal defence if you're facing mischief charges.
Mischief According to the Criminal Code
While mischief is generally associated with vandalism, Section 430 of Canada's Criminal Code establishes a broad-based definition of the primary offence and identifies distinct forms of mischief that carry specific penalties. For example, a computer hacker who destroys, alters, or interferes with a person's use of their own computer data can be charged with mischief. Or consider that recording a movie in a movie theatre can be considered an act of criminal mischief. Thus, mischief covers far more than just vandalism, and conviction can carry penalties of up to imprisonment for life, depending on the mischief charges.
Section 430 (1) of the Criminal Code defines mischief as "Everyone commits mischief who willfully
"(a) destroys or damages property;
"(b) renders property dangerous, useless, inoperative or ineffective;
"(c) obstructs, interrupts or interferes with the lawful use, enjoyment or operation of property; or
"(d) obstructs, interrupts or interferes with any person in the lawful use, enjoyment or operation of property."
Based on this definition, the aforementioned parking enforcement vehicle vandal was likely charged under subsection (a), while the cottage country mischief maker was likely arrested under subsection (c) or (d). Freedom Convoy protesters could probably be accused under subsections (b), (c), or (d).
Section 430 (1.1) defines mischief in relation to computer data in the exact same manner with the Code replacing the word "property" with "computer data" in the subsections.
Other types of mischief defined by the Criminal Code include:
Mischief that causes danger to life.
Mischief motivated by bias, prejudice or hate based on colour, race, religion, national or ethnic origin, age, sex, sexual orientation, gender identity, or expression or mental or physical disability.
Mischief relating to war memorials.
Mischief in relation to cultural property.
Mischief that targets the premises, residence or transport of internationally protected people or United Nations personnel.
Unauthorized recording of a movie.
Potential Penalties Upon Conviction for Mischief
Potential penalties for mischief depend on whether the charges are laid as an indictable or summary conviction offence, property value, and other parameters based on type of mischief committed. In general, when mischief is charged as an indictable offence, the maximum punishment is 10 years in prison if the property value exceeds $5,000 and two-years imprisonment for property values below $5,000. The maximum penalty for a summary conviction mischief charge is six months in jail, no matter the property value. In most mischief cases involving property valued at under $5,000, the Crown handles the charges as a summary conviction offence.
On the severe end of the punishment scale, mischief that causes danger to life carries a maximum sentence of life in prison. Mischief targeting internationally protected people or United Nations personnel carries a maximum sentence of 14 years in prison. Except for mischief relating to war memorials and unauthorized movie recording, the other mischief categories have the same penalties as standard mischief.
Mischief relating to war memorials carries mandatory minimum sentences whether prosecuted by indictment or summary conviction. A first offence conviction comes with a mandatory minimum $1,000 fine; a second offence conviction mandates a minimum 14 days in jail, and subsequent convictions not less than 30 days. The maximum sentence is 10 years imprisonment as an indictable offence and two years in jail as a summary conviction.
An indicatable offence conviction for unauthorized recording mischief carries a five-year maximum sentence if the Crown can prove intent to sell, rent, or otherwise commercially redistribute the content, but only two years if such intent is lacking. The Code also calls for the forfeiture of any equipment used for the unauthorized recording.
A conviction for counselling to commit mischief carries a maximum five-year prison sentence as an indictable offence or two-year maximum as a summary conviction.
How Courts Address Mischief Charges
To successfully prosecute mischief charges, the Crown must prove beyond a reasonable doubt that:
Property was truly damaged or that someone's use of their property was interfered with.
The suspect did damage the property or interfere with another's use of it.
That the suspect did so willfully or in a reckless manner.
That the suspect did not own the property.
In addition to raising potential Charter Rights violations, criminal defence lawyers use several strategies to challenge mischief charges. In particular, defence lawyers will try to present challenges based on:
Identity—challenging evidence and testimony that identifies the defendant as the person responsible for damaging or interfering with property.
Colour of Right—proving that the suspect had the legal authority to damage or interfere with the property.
Mistake of Fact—proving that the damage or interference arose from incorrect assumptions rather than criminal intent.
Consult with the Criminal Defence Experts at Mass Tsang
Mischief is a serious crime that can result in severe penalties. Even if charged as a summary conviction offence, a conviction can result in jail time, fines, and a criminal record. As such, you cannot afford to defend the charges without the expertise of skilled criminal defence lawyers, such as the team at Mass Tsang. We have decades of experience developing criminal defence strategies that help secure the best legal outcomes for our clients.Contact us for a free consultation if you or a loved one is facing criminal mischief charges in the Greater Toronto Area.