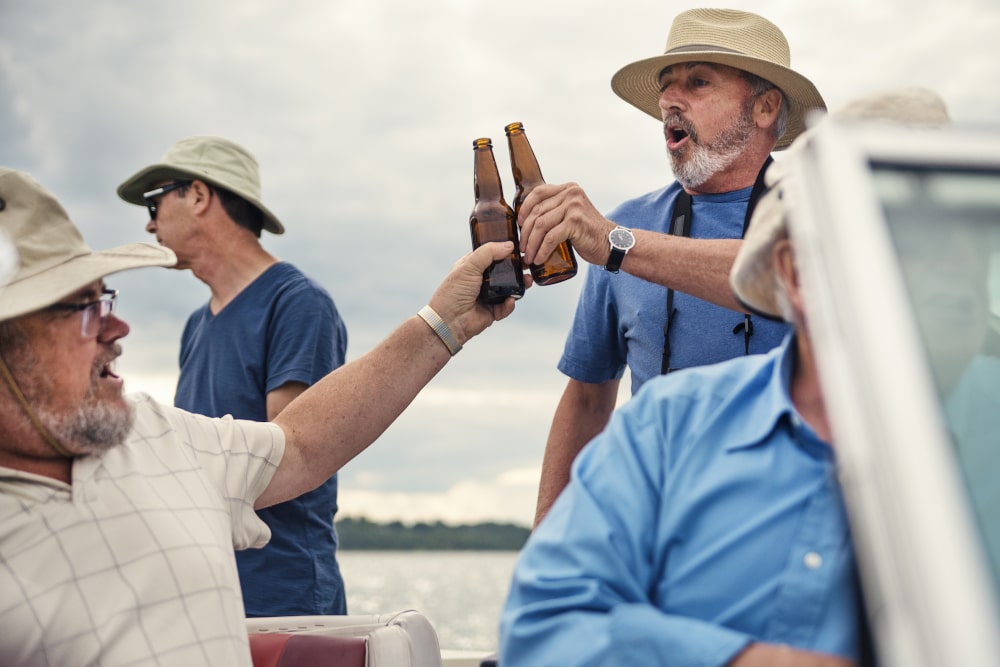 Alcohol Involved in Many Canadian Boating-Related Deaths
The dangers of combining alcohol with boating will be on preview next month in a Toronto court where A Mississauga man faces multiple charges for a fatal boating accident that killed two people. The 12 charges include two counts of impaired operation causing death and four counts of impaired operation causing bodily harm. The charges stem from a May 31st midnight boat crash in which the man reportedly steered his boat into a breakwater near Toronto's Tommy Thompson Park. Emergency crews successfully rescued eight people from the water around the overturned boat but found two deceased victims in the boat after it was pulled out of the water. Under Canada's Criminal Code, if convicted, the defendant faces a maximum penalty of life in prison based solely on the two counts of impaired operation causing death.
The DUI lawyers at the Greater Toronto Area's Mass Tsang law firm would like to report that such severe impaired-boating incidents are exceptionally rare. However, evidence suggests that alcohol may contribute to a significant proportion of all fatal boating accidents in Canada. While Canadian law enforcement agencies and Statistics Canada do not have data sets covering impaired boating, the Canadian Red Cross, Canadian Safe Boating Council, and Transport Canada have investigated the issue. We looked at their reports, and here is what we found.
Transport Canada Studied 10 Years of Data
Transport Canada's Drowning Prevention Research Centre released a report in 2018 that closely examined recreational boating fatalities over a 10-year period. The report — Recreational Boating Related Fatalities in Canada, 2008-2017 — determined that 956 people died in recreational boating incidents during the 10-year span, an average of almost 100 deaths per year.
Among total deaths, alcohol consumption was detected in 341 (36%) through post-mortem blood analysis, with 253 having blood alcohol concentrations (BACs) above the legal limit of 0.08g per 100mL. Evidence of illegal drugs was found in 20% of the deceased. The number of deaths involving alcohol consumption was highest in young adults, with more than 50% of those in their 30s having elevated BAC levels. About 40% of those aged 15-29 had elevated BAC levels.
In conclusion, the report listed alcohol use as a "key risk factor," along with not wearing a personal floatation device, poor weather conditions, and being male.
Survey Suggests Almost Half of Canadian Boaters Drink While Boating
The Canadian Safe Boating Council (CSBC) surveyed Canadians over a five-year period to assess whether the organization's safe boating outreach campaign was working. While the surveys suggested mixed results for CSBC's campaign, they provide insight into Canadians' feelings about drinking or using cannabis while boating. In CSBC's last survey of August 2018, 55% of Canadian Boaters surveyed reported that they never drink while boating, while 24% reported that they always, often, or sometimes drank while boating. The remainder characterized their drinking as either "shortly before but never while" boating or on the "odd time."
With regard to cannabis, 80% of boaters surveyed reported that they had never used the drug before or while boating. Over 50% strongly agreed that operating a boat while using cannabis is unsafe, while another 22% somewhat agreed with this sentiment. On the other hand, about 18% of respondents either strongly or somewhat agreed with the view that using cannabis is safe and "just makes you a more relaxed boater."
Canadian Red Cross Offers Mixed Message on Impaired Boating Deaths
The Canadian Red Cross presents two different figures on impaired boating-related fatalities. In introducing the topic on its Boating Safety web page, the Red Cross claims that hundreds of people "die because of boating-related activities" every year and that "almost 65% of these deaths involve the use of alcohol." Further down in this section, it calls alcohol a "factor in over 40% of recreational boating fatalities, suggesting that perhaps its earlier figure might be exaggerated. Two other key figures cited by the organization include:
"37% of boaters in Canada admit to consuming alcohol every time they boat."
66% report that they drink alcohol sometimes when boating."
We're not sure where the Red Cross sourced these figures, but they are not at odds with data provided by the other organizations.
Impaired Boating Can Carry Severe Legal Consequences
While impaired boating does not kill as many Canadians as impaired driving on our roads, it is still a problem that kills dozens of people every year. Impaired boating is also very much against the law, and a conviction for doing so carries the same legal consequences as a roadside DUI.
So ask yourself, is having a few drinks or tokes on the water worth the risk of facing these penalties for a first-time DUI?:
A permanent criminal record
Potential jail time
Loss of driving privileges
Extensive fines and associated fees
Mandatory educational or treatment programs
Mandatory ignition interlock upon driver's license reinstatement
Boat impoundment
Hefty DUI-based hikes in insurance premiums
If you kill or injure anyone while impaired boating, the penalties can include a lengthy prison sentence, such as that facing the Mississauga man going to court next month.
Know also that impaired driving laws also cover non-motorized vessels. Thus, you can be charged with DUI even if you are impaired while sailing or paddling a canoe, kayak, rowboat, or paddle-boat. While few such cases have gone before the courts, an Ontario man was the first to be convicted of impaired operation of a canoe in 2019.
Secure the Best Toronto DUI Criminal Defence with Mass Tsang
Whether on the road or on the water, if you are arrested for impaired driving in Ontario, contact the experienced DUI criminal defence lawyers at Mass Tsang. Your Mass Tsang lawyer can strategize a solid defence designed to secure acquittals, withdrawn or dismissed charges, negotiated plea deals for reduced charges, a discharge, or other favourable outcomes as warranted by the details of your case. To avoid the life-changing impacts that can result from a criminal conviction for DUI in the Greater Toronto Area, contact Mass Tsang today.