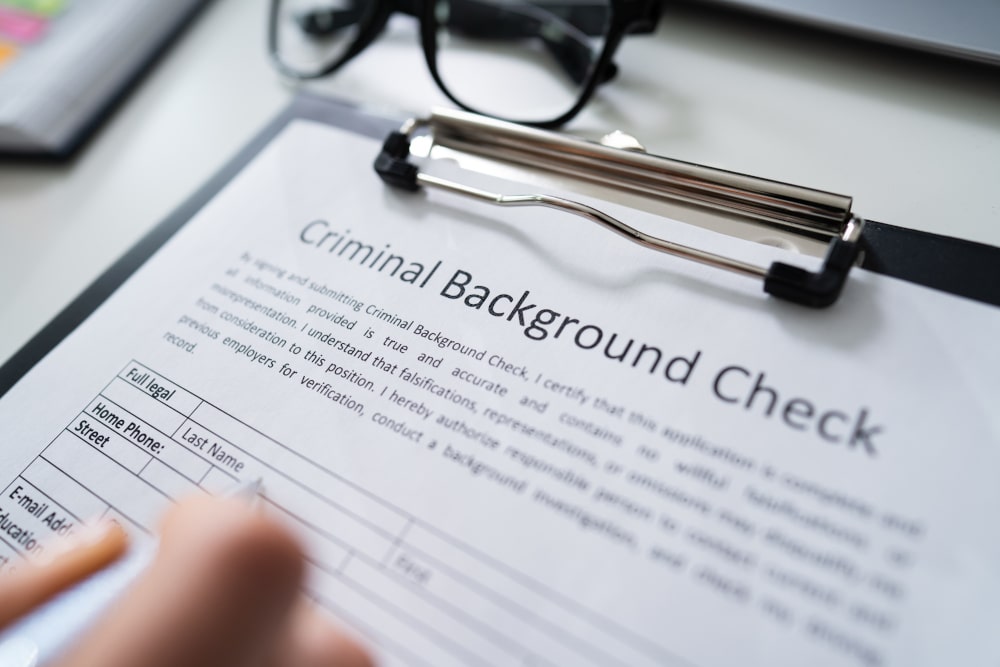 Can You Get a DUI Criminal Record Removed in Canada?
Among all the penalties one typically receives when convicted of driving under the influence (DUI) of alcohol and/or drugs charges in Canada, one stands out as particularly onerous. Sure, all of the DUI penalties are painful. No one enjoys losing their license, paying fines, participating in the mandatory education/treatment program, or using an ignition interlock system as a first step towards the restoration of standard driving privileges.
But these penalties pale when considering the potential repercussions of the criminal record that comes with a conviction. That's right, criminal record! If you didn't know, DUI in Canada is treated as a criminal offence. If you are convicted of DUI in Ontario or any other province, a "criminal" conviction record is permanently registered Canada-wide with the Royal Canadian Mounted Police (RCMP). The Canadian Police Information Centre manages and maintains these criminal records, which can be accessed by all Canadian police services, authorized agencies, and U.S. law enforcement.
What a Criminal Record Means for Your Future
It might have been "just a DUI," but the criminal record that comes with it can seriously jeopardize many aspects of your life. For this reason alone, you should always seek out the services of an experienced criminal defence DUI lawyer when facing charges. Skilled DUI lawyers can help you avoid the criminal record that comes with a conviction by getting the charges dropped, dismissed, reduced, or otherwise favourably resolved. Mass Tsang lawyers have successfully defended more than 1,000 Greater Toronto Area DUI clients from criminal charges and can help you mount an effective DUI defence.
A criminal record that comes with a DUI can impact your employment, travel, residency, higher education, and even your family life. Many employers and some government agencies will not hire workers with criminal records, and some organizations will reject volunteers with criminal records. Professional codes for licensing used by some professions, such as medicine, law, engineering, dentistry, architecture, and others, restrict licensing of those with criminal records. For example, Ontario's governing body for lawyers may disbar active lawyers who get a criminal record because of a DUI and deny licensing to potential applicants. A criminal record may also impact higher education opportunities as disciplines within some institutions have rules banning the attendance or graduation of those with criminal records.
If you're an immigrant, your Canadian residency may be jeopardized by a criminal record if you don't have citizenship. If you do not have permanent residency status, you may be deported, and your application for residency or citizenship will likely be denied. That criminal record can also impede your ability to visit the U.S. and other countries that restrict visitors with criminal records.
Regarding your family life, that criminal record will prevent you from adopting children, and judges can assess your criminal record when making family law or child custody decisions. This could impact your potential child custody and/or visitation rights.
Last, know that if you are subsequently convicted of another criminal offence, you are automatically subject to harsher penalties than those handed down to first-time offenders.
Fortunately, You Can Get That DUI Criminal Record Removed
While a criminal record is technically permanent, the Canadian government does grant pardons for many offences, including DUI. The Record Suspension program allows those with a criminal record to apply for a pardon (record suspension) once they've complied with the terms of their sentence and have "demonstrated that they are law-abiding citizens for a prescribed number of years." The timeframe for those convicted of a summary judgment DUI offence is five years, while those convicted of an indictable offence DUI are eligible after 10 years.
The Process for Getting Your Criminal Record Removed?
To get your criminal record of your DUI removed, apply to the Parole Board of Canada for a record suspension. Your application includes a $50 processing fee, a completed application form, and various supporting materials, including:
Criminal record(s)
Court information
Local police records
Identity documents
Fingerprints
Once the suspension is approved, your criminal record is not erased but essentially set aside and sealed. Access to such records is restricted to certain legal agencies under specific legal circumstances.
Note that your DUI record suspension will not help you if you get a subsequent DUI. The court will find out about the previous DUI, and you will be charged as a repeat offender and subject to its more severe penalties. Your DUI record will also remain a permanent part of your driver record with the Ontario Ministry of Transportation. If you need to present your driver record for employment purposes or other reasons, the DUI will be on it. However, if asked if you have a criminal record, you can truthfully say "no."
A Skilled Lawyer Can Ensure Automatic Removal
An experienced criminal defence DUI lawyer always strives to deliver the most favourable outcome for his clients possible, whether dismissal, acquittal or withdrawn or reduced charges. Sometimes the Crown's evidence is so robust that such favourable results may not be achievable. However, a skilled DUI lawyer will do everything possible to mitigate the severity of the penalties that might come with the conviction. In particular, such lawyers work on ensuring that their clients are sentenced with an absolute or conditional discharge. Such discharges essentially make the record suspension happen automatically, making the criminal record temporary. Judges often allow the discharge for low-level and first-time offences, such as DUI. If granted an absolute or conditional discharge, you do not have to apply for the record suspension. The absolute discharge automatically removes the criminal record after one year, while the conditional discharge automatically removes it after three years.
Contact the Expert Criminal Defence DUI Lawyers at Mass Tsang
If you or a loved one is facing DUI charges in the Ontario court system, don't risk getting a criminal record by defending yourself on your own. The onerous penalties and criminal record that result from a conviction can seriously disrupt your life. To ensure that you have the most effective defense to successfully address the criminal charges, contact the highly experienced DUI defence lawyers at Mass Tsang. Our lawyers
strategize the most effective responses to DUI charges, and mount a solid defence designed to secure acquittals, withdrawn or dismissed charges, negotiated plea deals for reduced charges or a discharge, or other favourable outcomes as warranted by the Crown's evidence.