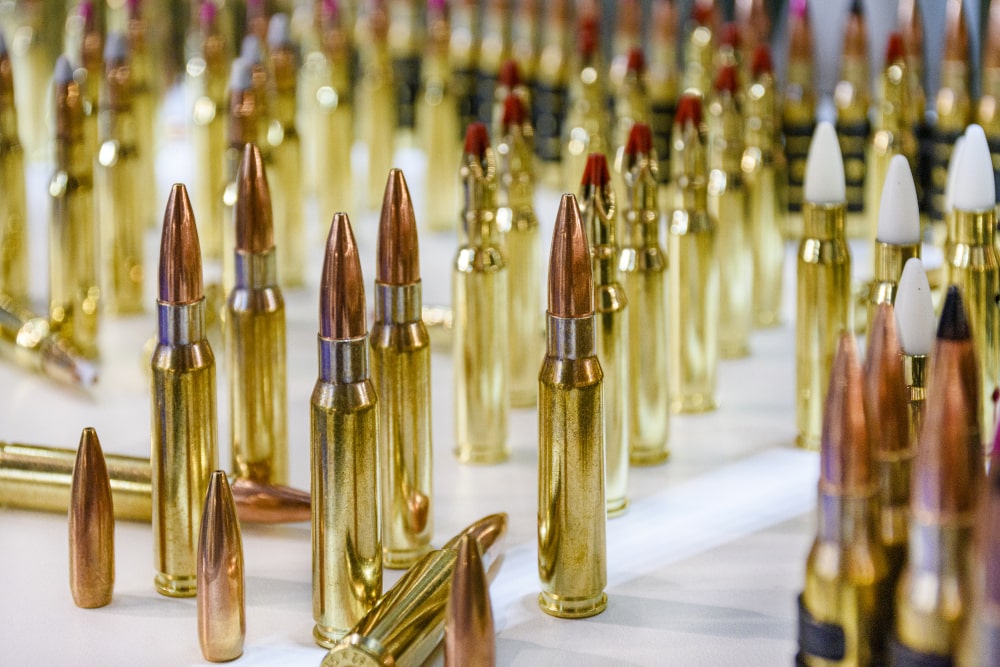 Gun Control Legislation in Canada
As of midnight, May 1, 2020, thousands of Canadians became owners of prohibited firearms, technically putting them at risk of being charged with a criminal offence that carries a minimum one-year prison sentence. Fortunately, the federal legislation banning ownership of more than 1,500 models and variants of assault-style firearms included a two-year amnesty period to allow current owners time to relinquish their now-illegal guns legally.
In March, the government extended the amnesty's April 30, 2022, compliance deadline until October 30, 2023. The extension was implemented to give the government more time to institute a prohibited-gun buy-back program as promised within the text of the legislation. The extension is also being used to make other adjustments to the ban relating to unanticipated criminal liability that some prohibited gun owners may have faced while trying to dispose of their guns. Depending on who's counting these now-prohibited-gun owners, between 100,000 to 500,000 Canadians are likely now breathing a sigh of relief over the extension.
More Gun Control Legislation on the Way
Along with the March amnesty extension, the Liberal government announced that it will soon release "very proactive" new gun-control legislation. The legislation is expected to be a re-hash of proposed federal measures that failed to pass before last year's federal election and perhaps other measures touted during the Liberal's election campaign. Among measures the new legislation is expected to include are:
Enhanced provisions to allow for easier gun license suspension and firearms confiscation.
New firearms license conditions enabling municipalities to restrict handgun storage and transportation.
Proactive sharing of firearms licensing and registration between law enforcement agencies.
Earmarked funds to help provinces and territories ban handguns.
Additional restrictions against high-capacity magazines.
Increased penalties for gun and ammunition smuggling.
Additional prohibitions on various firearms classes.
Limitations on firearms advertising.
Enhanced prohibitions on replica firearms.
Canadian Gun Control Laws Make Up a Tangled Web
Canadian gun control laws have expanded significantly since the first restrictions and permitting of handguns were added to Canada's Criminal Code in 1892. Today, the country's gun control laws are governed by the Criminal Code and the Firearms Act. Part III — Firearms and Other Weapons — of the Criminal Code categorizes firearms as either "restricted," "non-restricted," or "prohibited," with the categories playing a distinct role in licensing and the application of laws based on category. Part III also codifies the laws and penalties covering possession, trafficking, importing, altering, and other distinct firearms-related prohibitions and restrictions. Other sections of the Code cover crimes committed with a firearm.
The Firearms Act regulates the licensing, possession, transport, and storage of firearms. Firearms Act regulations are precise about what actions a person must take to interact with a firearm legally. Combined with the Criminal Code, these gun control regulations represent 100s of legal mandates and restrictions that can result in significant penalties for non-compliance. Almost all gun control violations are considered criminal offences, which result in a criminal record if convicted. Penalties for many gun control violations also carry prison sentences, including some with mandatory minimums.
Begin Your Compliance with Gun Control Laws with a License
To legally purchase or possess a firearm in Canada, you must have a Possession and Acquisition License . Unauthorized firearms possession — having a gun without a license — is a criminal offence. A conviction can result in a prison sentence of up to five years, and even longer if the gun is restricted, prohibited, or if the nature of possession falls afoul of other firearms restrictions in the Code. Possession factors that can lead to more severe penalties include:
"knowingly" possessing an unauthorized firearm
Possession in an unauthorized place
Possession in a motor vehicle
Possession of a firearm that is loaded or within easy access to ammunition that is not properly secured or stored away from the firearm
Possession of a firearm that was illegally obtained
Note that possessing a firearm without a license is not illegal if you are doing so "under the direct and immediate supervision of another person who is lawfully entitled to possess it and is using [it in a lawful manner]." You will inevitably become more familiar with Canada's firearms laws when you take the mandatory Canadian Firearms Safety Course in advance of getting your possession and acquisition license.
Be Aware of all Other Canadian Firearms Laws
Even if you are lawfully licensed for the firearm in your possession, you must comply with numerous other Criminal Code and Firearms Act provisions. For example, you need to follow strict storage and handling protocols mandated by the Firearms Act or risk penalties that include fines and up to two years in prison — five for a second or subsequent offence. If you point a firearm at someone — even if unloaded — you could face stiff fines and six months to five-years of incarceration. Ditto with carrying a concealed firearm.
If you possess a firearm in conjunction with the commission of other Criminal Code offences, you will be penalized even more severely. Mandatory minimum five-year sentences are added on to the sentences of those who possess a gun in conjunction with:
Attempted murder
Kidnapping
Hostage-taking
Robbery
Sexual assault
Aggravated sexual assault
extortion
The involvement of a firearm in many other crimes also leads to enhanced sentencing.
Consult with Mass Tsang for your Criminal Defence Needs
Gun control laws in Canada are strict, and their complexity sometimes leads to the arrest of otherwise law-abiding citizens. If you or a loved one is facing firearms-related charges in the Ontario court system, you need the expertise of an experienced criminal lawyer. Mass Tsang's Greater Toronto Area criminal lawyers effectively strategize successful tactics to respond to gun-related criminal charges. Given the potential penalties, criminal record, and disruption to your life that can result from a gun-related criminal conviction, contact the highly experienced lawyers at Mass Tsang to mount an effective defence against your charges.