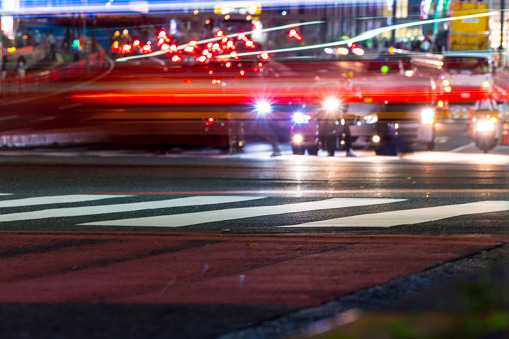 Drunk Driving Trouble in Burlington? Talk to an Expert
Dealing with DUI charges can be stressful. There are many different factors that impact the severity of the aftermath. Unfortunately, issues like impaired driving and car accidents are all too common in commuter suburbs. Between heavy traffic and distracted drivers, anything is possible—and in an area like Brampton, you may experience the brunt of that burden.
Driving under the influence is a serious charge, and one that is not taken lightly in a court of law. That's why it's so important to hire an experienced and qualified lawyer to help when you're on the receiving end of an impaired driving charge. The consequences of receiving a DUI conviction can be enormous and life changing. Did you know, for example, that your driver's license could be revoked? You might be slapped with a hefty fine that could put a heavy load on your finances. You may even have to perform community service in retribution for the charge. Your insurance premiums could also shoot up!
In more serious cases, a judge may order you to attend rehab. In repeated cases, jail time or a permanent license suspension are not out of the question. That could have a severe impact on future events in your life, from relationships to jobs.
Despite all of these sobering statistics, it's important to note that not every single DUI case is a failure. In fact, having the right lawyer on your side can mean the difference between paying an enormous penalty or having your charges dismissed or reduced.
The experts in drunk driving charges Burlington residents trust the most are the lawyers at Mass Tsang. Simply put, this exceptional legal team knows exactly how to handle your DUI charge, and they won't rest until you're satisfied in the outcome of your case. They've won over 1,000 DUI cases alone, and they have the proven experience to help you get the result you want.
Specializing in impaired driving charges, Burlington court cases show that this is the best team in town to handle all of your legal needs. Drunk driving charges remain unfortunately common, but they don't have to be a blight on your life. Mass Tsang zeroes in on the technicalities, legal gaps, and critical omissions that lead to acquittal. It's this expertise in DUI charges Burlington residents can have confidence in.