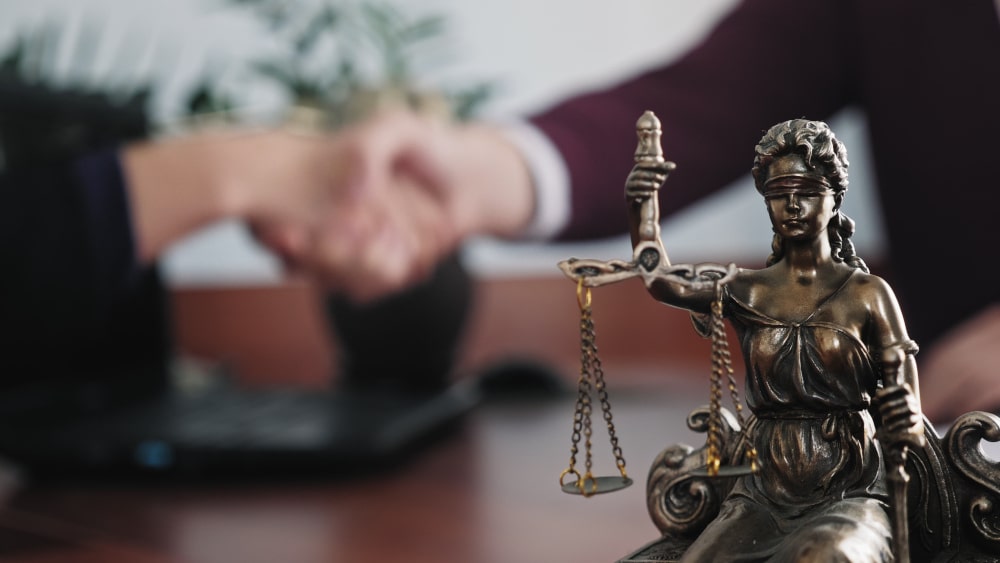 What to Look for in a Criminal Defence Lawyer and How to Find the Right One for Your Case
You should always seek out the services of a competent criminal defence lawyer if you are charged with a criminal offence. Criminal law is complex, and legal documents and procedures can be hard to comprehend without legal training. While any licensed lawyer can defend you against criminal charges in Ontario, criminal lawyers specialize in criminal law. Criminal lawyers are intimately familiar with criminal charges as codified by Canada's Criminal Code and with criminal offences codified under other legislation, such as the Controlled Drugs and Substances Act, Youth Criminal Justice Act, and Firearms Act. When combined with experience, this intimate familiarity gives them keen insight into the role the Crown's evidence and other factors might have in the resolution of the case. Experienced criminal trial lawyers are also intimately familiar with the criminal courts. They often know their counterpart Crown prosecutors, the judges, clerks, and other court officials and fully understand how the court will likely process each case.
In short, your criminal defence trial lawyer serves as a legal navigator charged with guiding you through unknown, dangerous waters in a direction that results in the least impact on your life possible. The final destination goal starts with eliminating the criminal charges, whether through withdrawal, acquittal or dismissal. Barring that, a successful criminal lawyer will strive to mitigate the severity of the outcome, whether through diversion (alternative measures sentencing), discharge, reduced charges, suspended sentence, conditional sentence or another outcome. Such mitigated outcomes can arise from negotiations with the Crown or through successful argumentation before the judge.
Finding a Skilled Criminal Defence Trial Lawyer
First off, if you are facing potential pretrial incarceration, the first person you should talk to is an experienced bail hearing lawyer. Ontario's Judicial Interim Release (bail) process is highly complex, and an unfavourable outcome could result in lengthy pretrial incarceration or the imposition of onerous pretrial conditions. Perhaps needless to say, but pretrial detention can definitely impede your ability to strategize a strong defence against criminal charges.
If you are seeking out a skilled criminal defence lawyer, you probably arrived on this page by Googling " criminal defence lawyers in Toronto " or a similar set of keywords. Naturally, we would argue that you can find the experienced criminal lawyer you're seeking right here with the Greater Toronto Area's Mass Tsang. We have successfully defended thousands of clients from criminal charges and specialize in:
Theft and Fraud
Sexual Assault
And more
If you would like to conduct a more comprehensive search for a criminal defence lawyer, we suggest that you check out the Law Society of Ontario's website, which is an excellent resource for anyone in search of a lawyer. As the governing body responsible for licensing the province's 57,000 or so lawyers, the Society understands the profession and has a handy online portal designed to help people find the right lawyer for their needs.
In seeking out your criminal defence lawyer, know that the minimum qualifications should include an undergraduate Bachelor of Laws (LL.B.), a Juris Doctor (J.D.) degree or the equivalent. Your lawyer should also have successfully passed all elements of the Law Society's licensing process, including examinations, Articling, and professional responsibility and practice course work. As previously suggested, you should seek out a criminal lawyer with "experience." Any lawyer can defend you in criminal court, but it certainly wouldn't make sense to hire a real estate lawyer or personal injury lawyer to defend you from criminal charges.
Interview Potential Criminal Defence Lawyers
When hiring a criminal defence lawyer, you should meet them in person to better establish whether they can meet your criminal defence goals. Many law firms and sole practitioners offer potential clients a free initial consultation. Because you are hiring the lawyer, treat the consultation as if you were conducting a job interview. This means that you should arrive at the consultation prepared to ask appropriate questions. However, in order to answer the questions, the criminal defence lawyer(s) will need as much information about your case as you can provide. In advance of the meeting, try to write down a complete description of everything that occurred concerning the criminal offence. Also, bring any relevant legal documents, a list of possible witnesses, and any information about potential evidence with you to the meeting.
Once you have reviewed the details of your case with your prospective criminal defence lawyer, you can pose your questions. Questions that can help you assess your prospective lawyer include:
How long have you been practicing criminal law?
Have you defended clients who have faced similar charges (and what were the outcomes)?
How often do your criminal cases go to trial?
What are my legal options?
How would you handle my case?
What do you see as the worst-case and best-case scenario outcomes?
What would you say is the most likely outcome in this case if it were to go to trial?
What can I do that will help with the defence?
Will you be handling my case yourself?
How do you handle communications with your clients?
How long do you think it will take to resolve this case?
How much will this cost me, and how do you charge (flat rate, hourly, additional expenses)?
Why should I hire you?
If you are satisfied with the answers you receive, you have likely found the criminal defence lawyer you seek.
Consult with Mass Tsang for your Criminal Defence Needs
If you or a loved one is facing criminal charges in the Ontario court system, don't jeopardize your future by trying to conduct a defence on your own. Given the potential severe penalties, criminal record, and disruption to your life that a guilty conviction can cause, contact the highly experienced lawyers at Mass Tsang to face the charges with the most effective defence.